Thursday, 08 November 2018
It is an honnor for Broue-Tours Montreal to be part of the
25 North American Food and Drink Tours You Must Experience
In the top 10 as a drink tour experience 🙂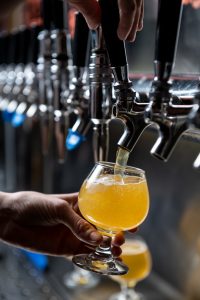 A big thanks to the FlightNetwork team!
By Bailey Gaddis | November 3, 2018
Thursday, 08 November 2018
Thanks Lucas Aykroyd for your 2nd participation to our Broue-Tours in Quebec City!
Here is Lucas article proposing 7 GREAT CRAFT BEER TOURS ACROSS CANADA From Victoria to Quebec City, beer drinkers can enjoy some top-notch pints
You will read his resume of our tour in the St-Roch neighborhood, visiting ours partners "Noctem artisans brasseurs, La Barberie and La Korrigane".