Private group tours
You want to create a customized private tour?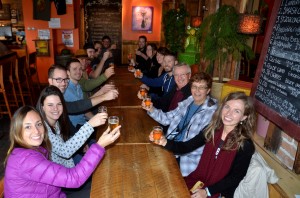 Whether you're looking for a walking tour or travelling comfortably by bus, we'll take all the care needed to organize the perfect tour for you and your group.
We have got TONS of options to suit your needs, simply share your plans and contact us by sending an e-mail to info@broue-tours.ca.
Microbreweries that can be visited:
(others might be available too!)